Coffee
We have created our own delicious medium roast house blend of coffee, that is carefully picked, perfectly roasted and made by a pro with a smile. Coffee is key to our story and we are dedicated to always producing the best cup of coffee for you to enjoy. It is a true passion of ours and a must try.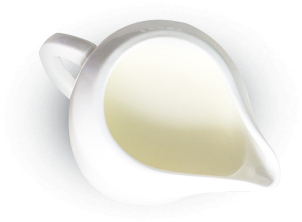 Welcome
"Hello and welcome to Café Rocksalt. We are small cafés specialising in tasty brunches and lunches and speciality roast coffee. We have two locations, Blackrock & Dundalk. Hope to see you soon"
The Rocksalt Team
Food
At Rocksalt it's all about the taste… we use the freshest ingredients available daily. Our Head Chef Conor comes from a fine dining background and has brought a fresh approach to classic dishes. Our menus are designed with a creative flair from our kitchen team providing a welcome twist. Our team create everything in house and each dish is cooked to order to ensure the when you dig in, it is at its tastiest.

Favorites
Some Customer Favorites

Speciality Roasted Coffee
The perfect cup awaits you
Coffee is a huge passion and one of our three unique players in our success to date, we wanted to create a fresh artisan blend of coffee that you couldn't find anywhere else so we went off to create our own unique Rocksalt house blend.
Try for yourself
Rocksalt Café Blackrock & Dundalk
Our Locations
Blackrock & Dundalk
News & Events
All the latest news from Rocksalt
Need lunch in a hurry? Why not use the Q-Kangaroo App to skip the queue…
In a campaign to become more eco-friendly and to eliminate the usage and waste produced…
Rocksalt Food Truck
1960's Citroen HY Truck
RELAX & UNWIND
At Rocksalt we create a friendly, welcoming and relaxing atmosphere
What they say
Some of our latest reviews
Thanks for taking great care of two hungry visitors at lunch especially elderly Mam visiting relative in Blackrock Abbey . Respect is at the heart of this place with kindness... read more and a dash of sea air.Hat tip to your service team . Next time we will make sure to make it for Breakfast.

GerryReynolds


November 5, 2021

Waited over an hour for two chicken burgers when asked about our food after 40 mins i received a very abrupt response, he went away to check but never came... read more back to table.

Robert B


October 13, 2021

Not having a vax pass because of health reasons we were told the only seat they could give us was outside beside a dirty tin surround. So disappointed at the... read more service as a few weeks previous we were told the manager was allowing unvax to sit indoors as they still have to walk inside to use the toilet. Does it make sense ????

1am51


August 26, 2021

While back home on holidays, yesterday I decided to take my 89 year old Dad who lives in Roscommon (originally from Cavan ) to Blackrock as it had been 40years... read more since we had been and I wanted to show my daughter round. We were hungry by now and decided to eat at RockSalt cafe . The staff were so friendly and accommodating and the food was beautiful and lots of it. When we came to pay our bill we were somewhat taken back when staff told us it had been Paid. We have No idea who by but they are a Good Samaritan and we can only say " Thank You for your generosity" and now another beautiful memory from Blackrock ❤️

ClaireShine


August 10, 2021

I am a healthy unvaccined person, who doesn't need to give a reason for no vaccine certificate. I felt humiliated to be told we couldn't sit in the restaurant. Instead... read more we were made to sit outside under an umbrella that still left us getting wet, beside a dirty steel table. My son was unable to eat as there were bees flying round him constantly as there was honey in a pot beside our table. Don't mind the honey for them but not near tables when eating. Food wasn't good so I won't be going back. Also 2.80 for a can of coke is a bit much.

1am51


August 8, 2021

Decided to order online from here today, very easy app to use and collection time of 1pm allocated. Although their wax a slight delay the staff apologised several times so... read more I cant mark them down for that. I got the buttermilk chicken burger based on the pics I'd seen on their social media, I was not disappointed and ad someone who usually pics of the salad, i purposely left if on to experience all the different flavours, top class! My wife got the chicken stuffing sambo and again was delighted. First time going definetly wont be the last.

OrdinaryGuyIreland


May 21, 2021

We are regulars here since it opened and have never had a bad experience! We even got takeaway during both lockdowns and food quality was always top notch ! So... read more glad to be able to dine inside again. Daniel and his team are always so friendly and personable, they make you feel so welcome! Highly recommend visiting here. Chicken stuffing sambo is a must have!!!!

Dublin122


December 14, 2020

Had a flawless lunch here yesterday. Service, coffee and food was fantastic. The menu is super and a beautiful view. It was a busy day but we weren't waiting long... read more and we got a lovely table too.
Already planning my next visit

Caitrionaeves


September 28, 2020
Opening Times
Rocksalt Blackrock
Monday – Sunday 8.00 AM – 5:00 PM
(Contact us for private parties or group dining outside opening hours)
---
Rocksalt Dundalk
Monday – Thursday 8.00 AM – 5:00 PM
Friday 8.00 AM-5:00 PM
Saturday 8.00 AM-5:00 PM
Sunday 8.00 AM – 5:00 PM